Bespoke Carpentry
Bringing your creations to life with bespoke carpentry
Fitted wardrobes, shelving units, bookcases & cupboards
Why not gain extra space in your bedroom by utilizing the layout of your room to it's maximum potential with some bespoke carpentry. I can create made to measure wardrobes to fit in awkward spaces and design the internal structure to incorporate your various essential items.
Likewise, I can build shelving units, bookcases, and cupboards for any room in your home. After all, it makes great design sense to take advantage of every nook and cranny and maximize your space.
I will create beautiful wall pieces that will enhance the entire look and feel of your room. You'll be left wondering why you didn't revamp sooner!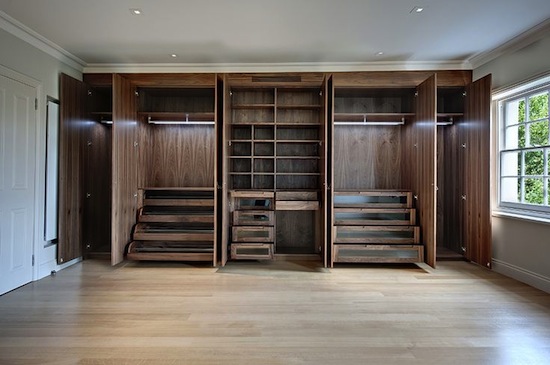 Contact Me By Email
Do you have some bespoke carpentry work that you'd like doing? Send me an email . . .
Boxing in pipes, boiler cabinets, radiator covers & window seats
Boxing in pipes requires a lot of precision cutting to achieve the right result. A skillful carpenter is vital, as this type of work can be quite a tricky business, especially if you don't want to risk a flood!
On a lighter note, the seamless joinery of the corners will give the illusion that the boxing in was all part of the original master plan.
Boxing in pipes is often overlooked, and as a matter of fact, so is the dual potential of it. In the first place, boxing in will hide unsightly pipes, but in addition to that, they can provide useful shelf space.
By the same token, boiler cabinets and radiator covers will do virtually the same thing. Concealing areas you'd rather not see and therefore becoming more pleasing to the eye.
Let's not forget about window seats either. I could construct a window seat to custom fit your space, provide storage, camouflage an area and provide seating!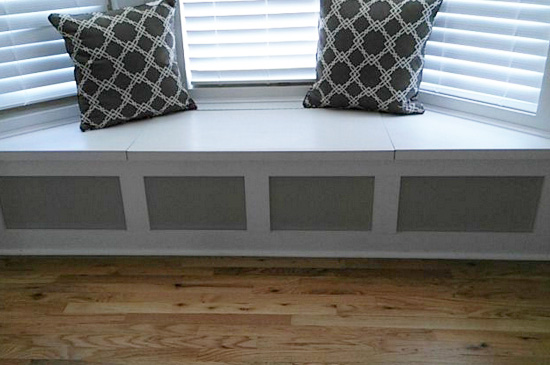 CONTACT ME BY PHONE
0770 497 2885